Model and nutritionist Rosemary Ferguson has quickly made a name for herself as a guru for healthy living with a realistic approach. Living in the English countryside with her artist husband Jake Chapman and three daughters, hers is the way of life that focuses as much on enjoyment as it does as on nurturing a healthy lifestyle. "It is possible to look after yourself and still have a good time!" she laughs.
For her, that good time revolves around the farmhouse she and her husband converted in the idyllic Cotswolds five years ago. "We had begun to spend more and more time outside London and loved the way of life, so we moved full time." With a big kitchen that opens out onto her garden, Rosemary entertains regularly and is adamant that having a good time with friends and being healthy need not be mutually exclusive.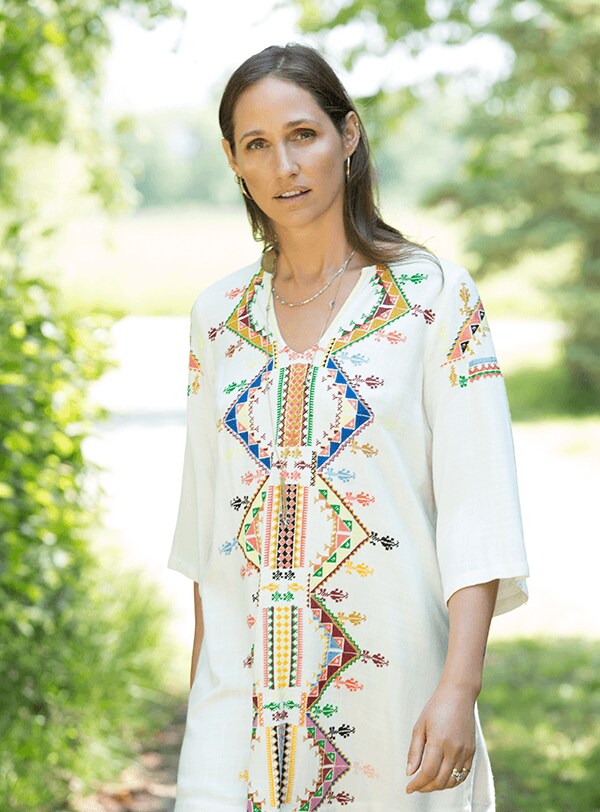 "There are so many easy ways to serve up delicious food that doesn't feel at all like you're scrimping on taste. And they can do wonderful things for your body, too. I recently discovered the joys of wraps, and I love them as an appetizer. The Paleo wraps I use are made of coconut. They're high in fiber, and their mineral content basically acts as an isotonic drink for the skin—which can only be a good thing. Think of them as the culinary alternative to a hydrating face masque!"
Impress guests at your next soirée with Rosemary's recipe for super-fresh (and super-easy) Paleo wraps. Enjoy!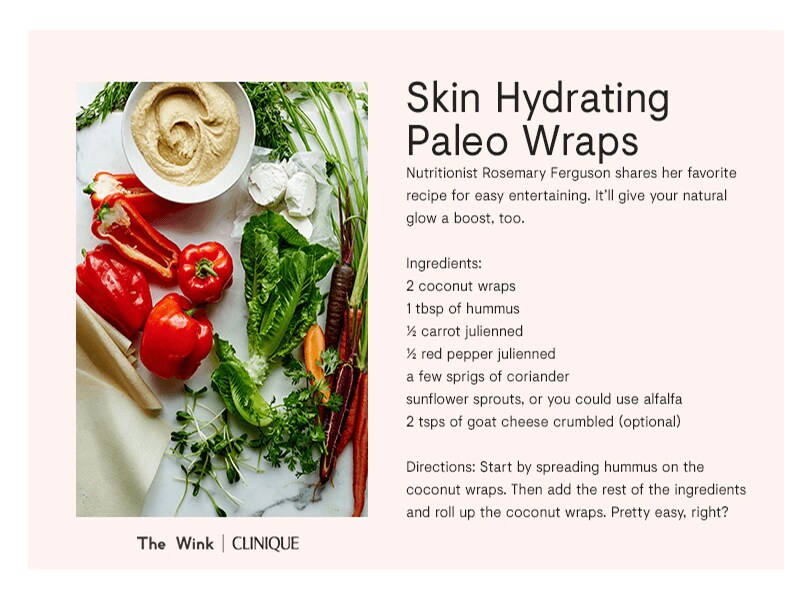 For more simply delicious recipes, look for Rosemary Ferguson's new book, Juice + Nourish, out December 1, 2015. With 100 refreshing juice and smoothie recipes, drinking your way to healthier skin has never been easier.
Portraits: Jackie Dixon | Still Photos: Peden + Munk | Words: Gemma Soames | Food Stylist: Alison Attenborough | Prop Stylist: Amy Wilson