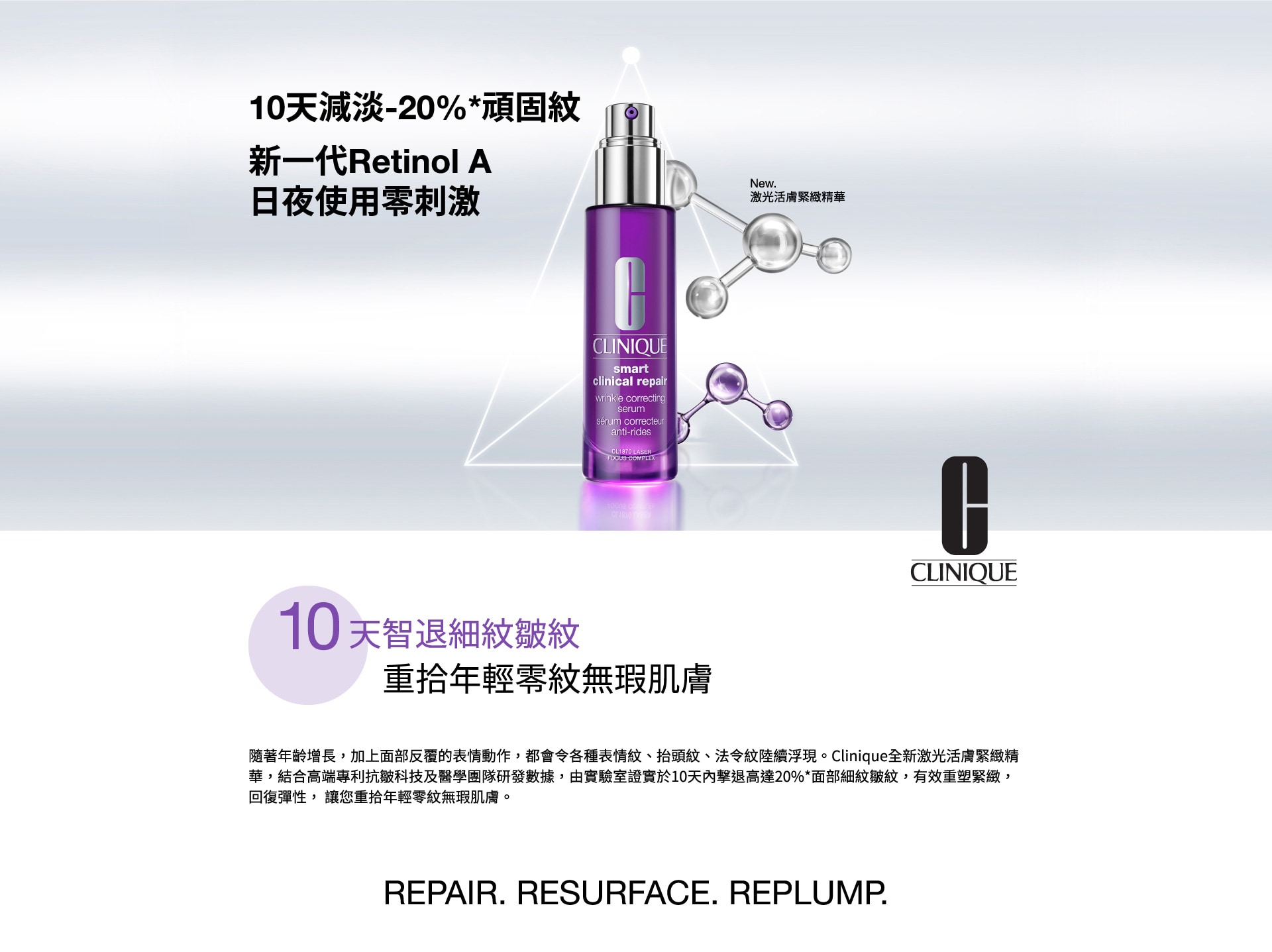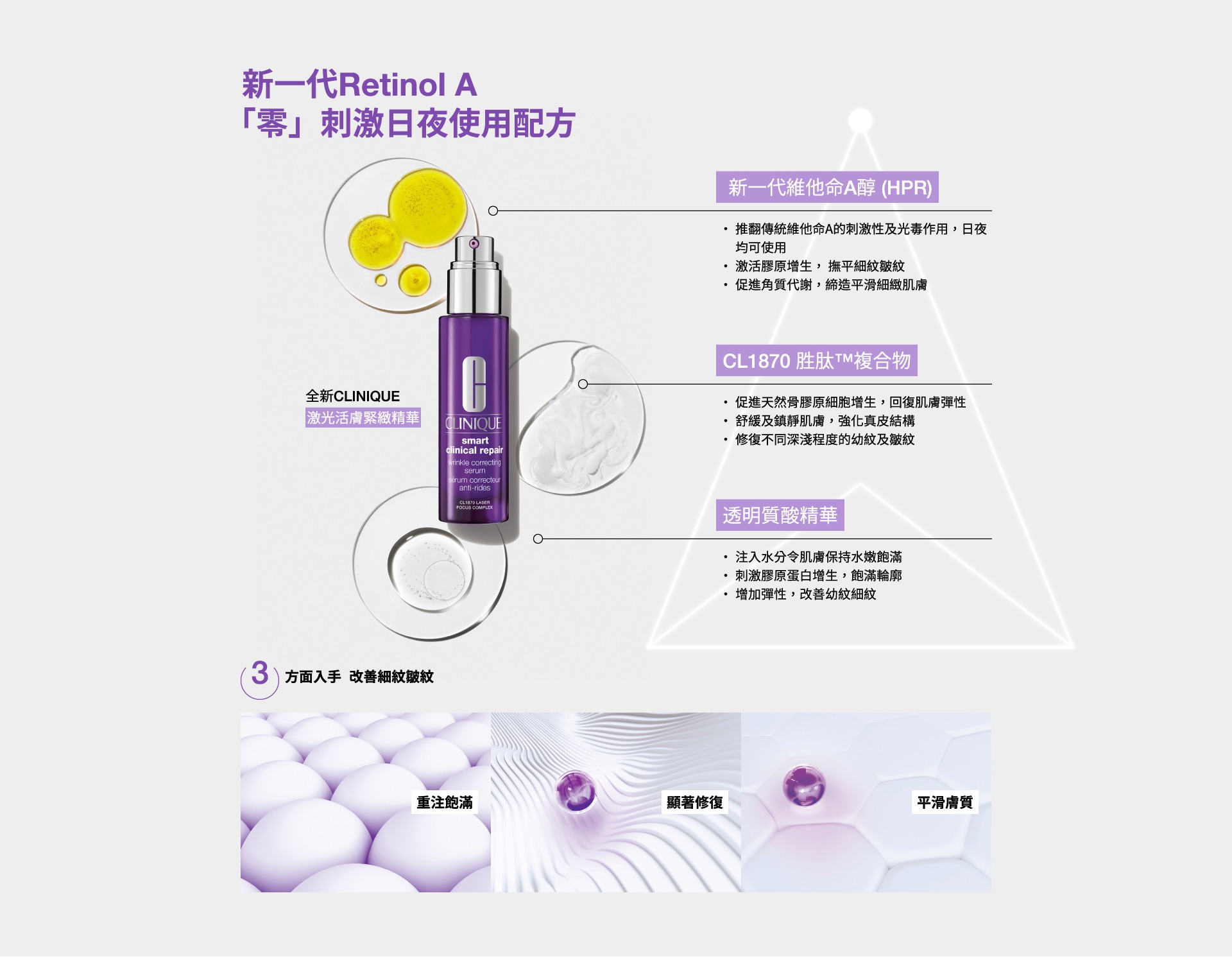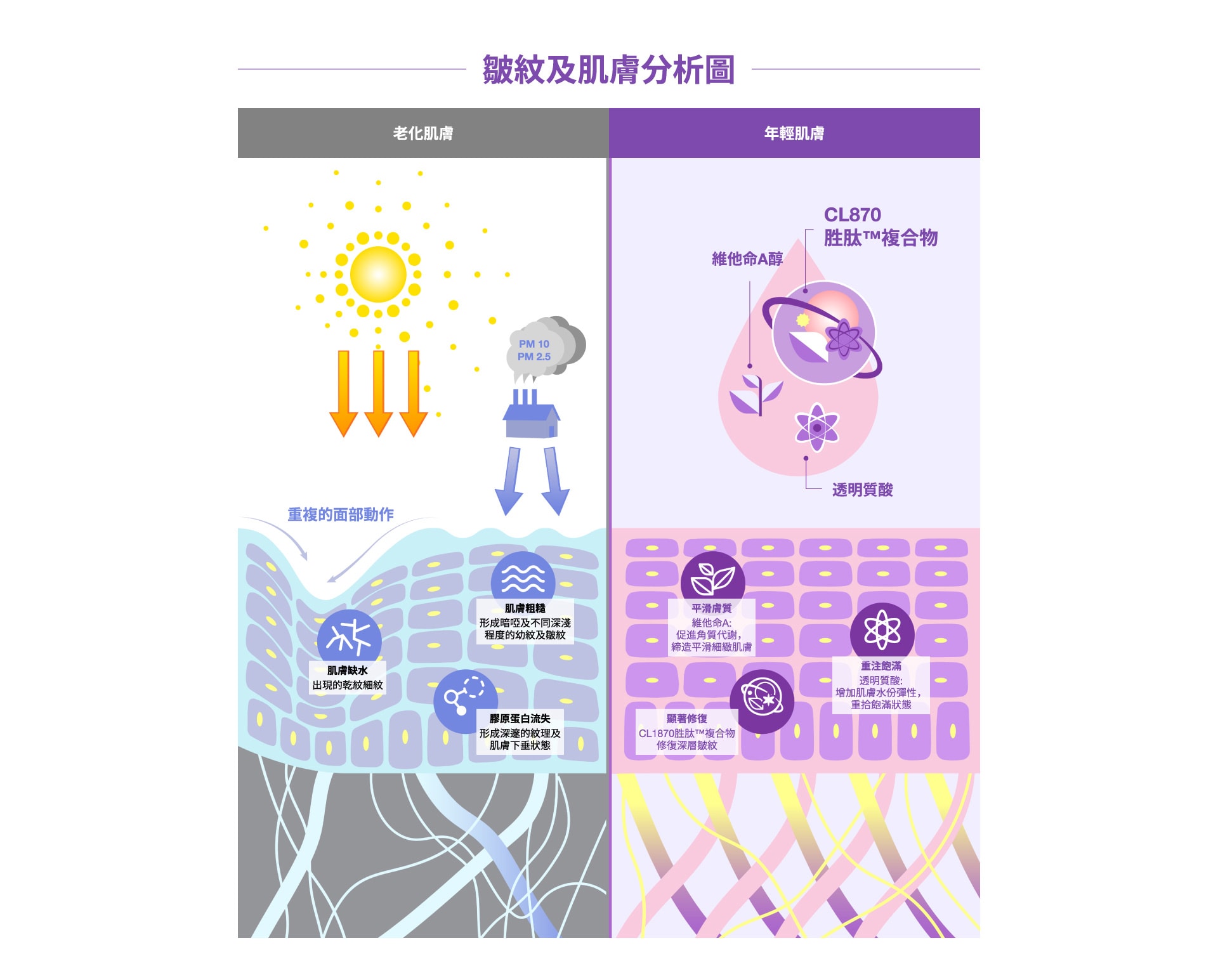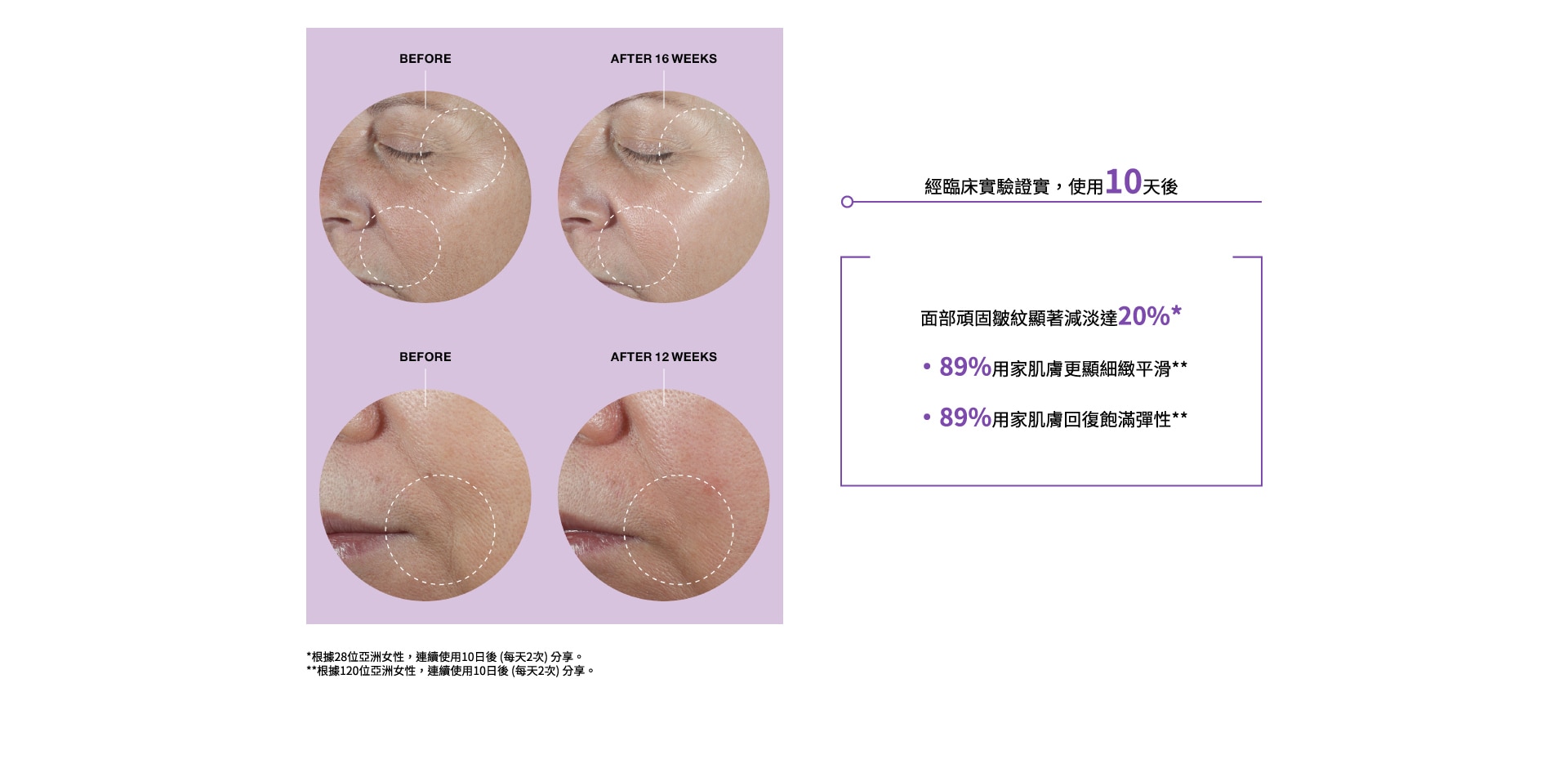 How to use
Clarifying Lotion

Exfoliation is the difference-maker.

Moisture Surge

Provides a rush of instant hydration, helps promote cell renewal.

Serums

Concentrated formulas penetrate quickly and make a visible difference.

Moisturizers

Dermatologist-developed face moisturizer softens, smooths, improves. Leaves skin glowing.

Eye Cream

Help skin look smoother and help fight the look of wrinkles.

UV Cream

Anti-pollution daily UV protector and makeup primer in a soothing aqua gel texture.
Your Smart de-aging routine.
Apply from lightest to richest.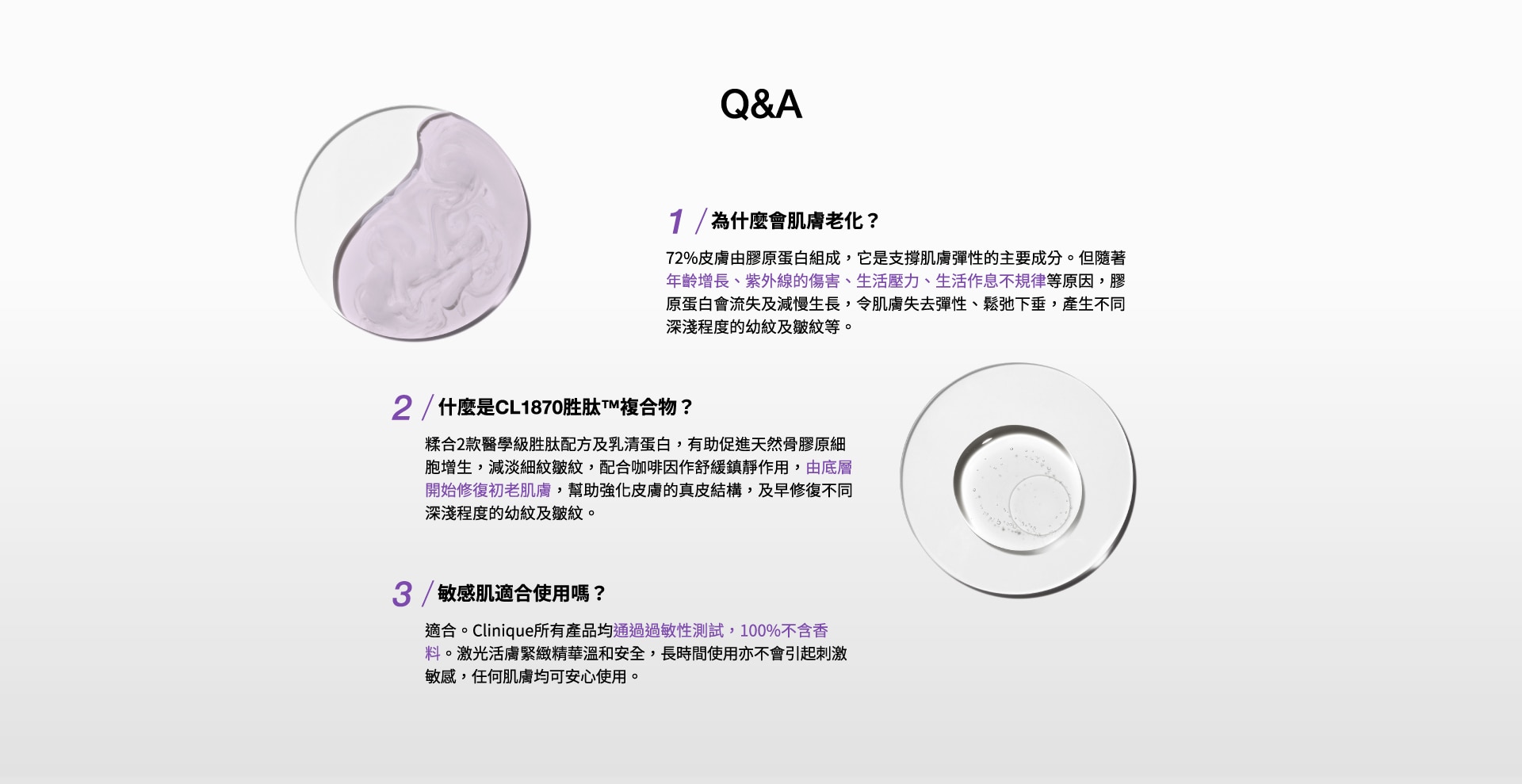 【Rachel Kan 簡慕華 #大笑無紋 的逆齡秘訣 💜全新高端醫學級 #Laser緊緻去紋精華】
【Rachel Kan 簡慕華 #大笑無紋 的逆齡秘訣 💜全新高端醫學級 #Laser緊緻去紋精華】
【Rachel Kan 簡慕華 #大笑無紋 的逆齡秘訣 💜全新高端醫學級 #Laser緊緻去紋精華】

【Rachel Kan 簡慕華 #大笑無紋 的逆齡秘訣 💜全新高端醫學級 #Laser緊緻去紋精華】