"An unexpected element makes something feel fresh—that's great fashion," says Rawan Rihani, NYC floral designer and owner of Aurora Botanica. With her signature twist of painterly and playful, wild and couture, she designed this floral necklace just for us—a DIY accessory that will take any outfit to a whole new level. Granted, this is jewelry with a limited lifespan…(you'll want to make it the day you wear it). But the impression it makes? The photos? They'll be the stuff of style legend.
The Inspiration: Fresh Fashion
"This is a fresh alternative to a floral crown, a new way to wear a flower accessory—and one that's seasonless. A flower necklace is a versatile and beautiful way to combine a lot of detail. That's how I approach my floral designs and how I make an outfit, too. I'm attracted to that lush, luxe feeling of mixed textures."
The Color Palette: Rich + Gilded
"I'm inspired by early autumn. This time of year, the flowers become rich and darker with hints of gold and saffron. And I think of the sunsets hitting leaves through the trees. Warm crimson meets the jewel-toned burgundies of dahlias and the deep, dark purples of ranunculus. Strawflowers that have pops of gold in their centers and remind me of Gustav Klimt paintings. "
The Art of: Choosing Blooms
"At the market, I go in as if I'm working with art. I pick a flower because of its color and form; I see what I'm drawn to, and then I see what I can create. I'm also a fan of beautiful smells, and I always play with light and color."
The How To: DIY Floral Necklace
You'll want blooms that can last a while without water. Favorite non-wilters are orchids, dahlias, freesia, strawflowers, spray roses and anthurium. Refrigerate between making and wearing it—ideally happening on the same day—and it should last for a whole evening out.
You'll Need:
thin floral wire
thick(er) floral wire
wire cutters
scissors, knife, or floral shears
greenery/foliage
5 to 7 flowers
velvet ribbon—color should complement the flowers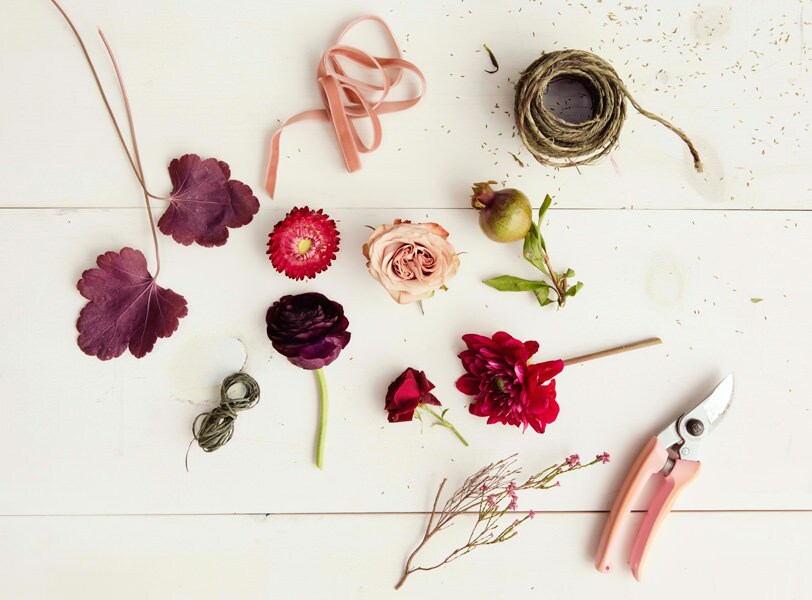 Step 1: Cut two pieces of thick wire, one slightly longer than the other. Twist them together at both ends to make a crescent shape. This is the necklace's base, so consider size.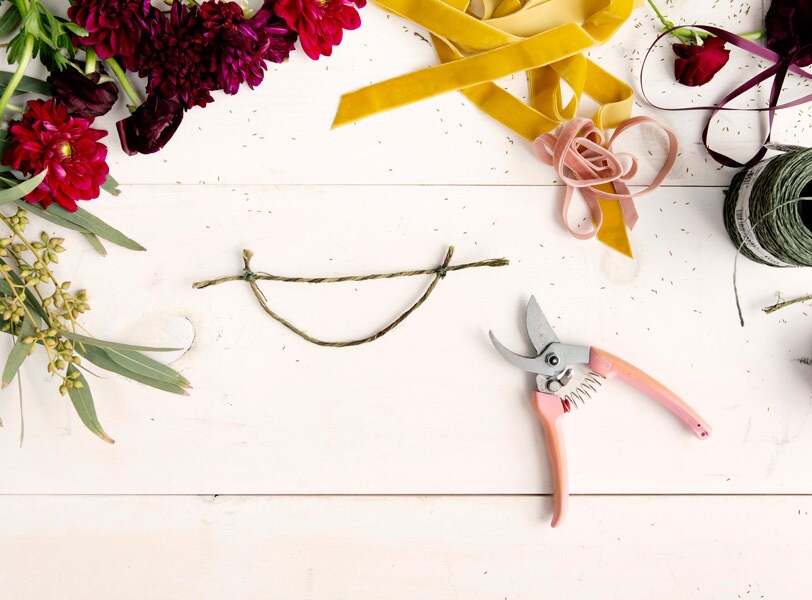 Step 2: Tie ribbons to each end of the base.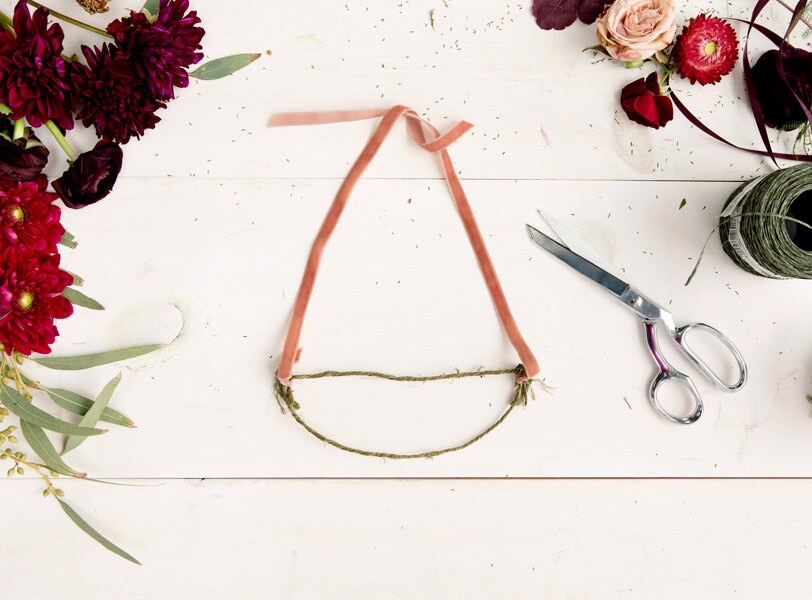 Step 3: Start by adding greenery. Wrap thin floral wire around the stems, then use it to secure them to the frame of the base.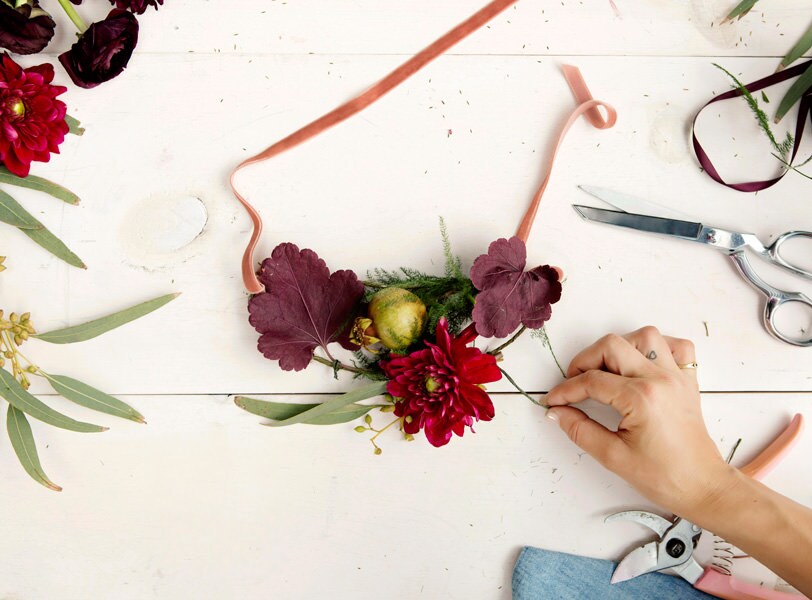 Step 4: Cut the flowers' stems, leaving 2 to 3 inches on each one. Map out the placement of your blooms atop the greenery. To attach the blossoms, wrap pieces of thin wire around the base of each flower, then twist to attach them to the wire frame. Trim greenery and stems to find your perfect balance of wild and retrained.