Feel like full-on contouring is a bit too complex? Skip the bronzer, and try strobing. Where contouring adds sculpting shadows to your features, strobing amps them up with high-voltage highlighting—and naturally pretty results. Not to mention, it has much less room for error; all you need is an emollient moisturizer and some strategically placed highlighter. And skin looks next-level dewy. Clinique Colour Pro Damian Garozzo shows how.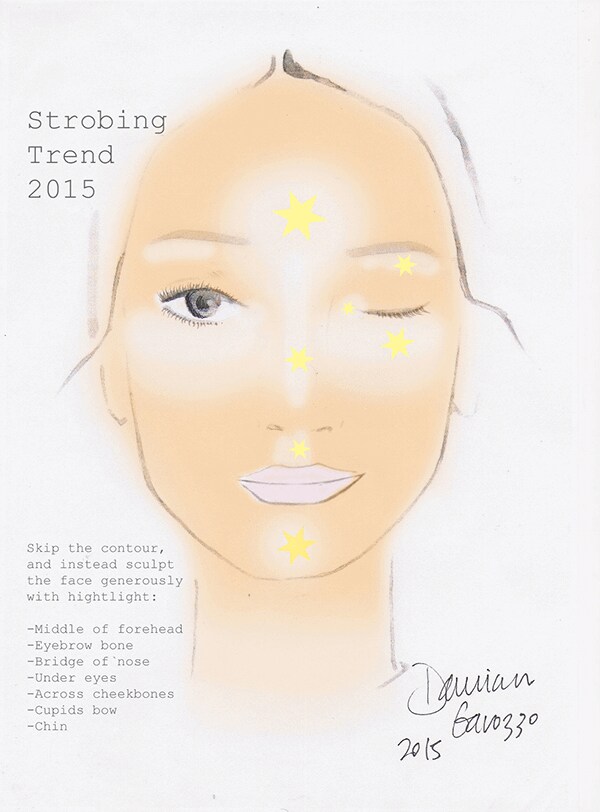 Step 1: Prep clean skin with Moisture Surge Extended Thirst Relief for a smooth base and 24-hour hydration.
Step 2: Apply a thin veil of Up-lighting Liquid Illuminator all over face and neck.
Step 3: Conceal (as needed) under eyes, around mouth and nose, and at the center of your chin with Airbrush Concealer. Use a shade that seamlessly matches your skin. Blend well.
Step 4: Blend Chubby Stick Sculpting Highlight where light naturally hits your face: across cheekbones, center of your forehead, down the bridge of the nose, on your Cupid's bow and chin. Any features not your favorite? Don't strobe them!
Step 5: Finish the look with groomed brows and defined eyes. Try Just Browsing Brush-On Styling Mousse and two coats of Chubby Lash Fattening Mascara in Jumbo Jet.